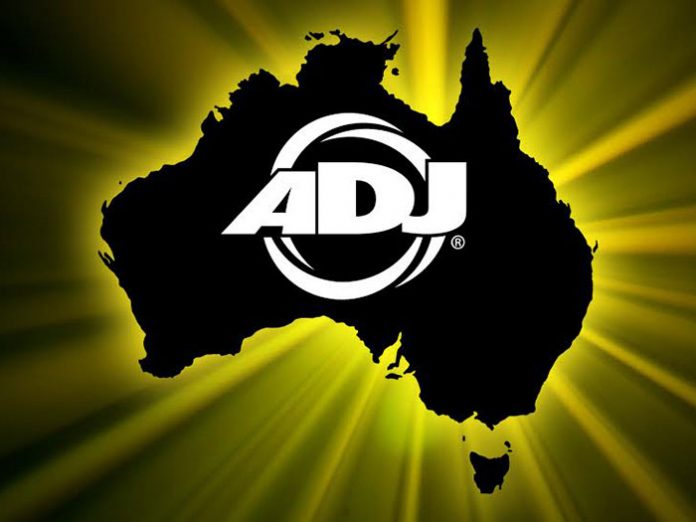 Australis Music Group (AMG) is one of the largest independent Australian-owned distributors of musical instruments and pro audio equipment in the region and it has a strong portfolio of brands, many of which it has represented for a significant number of years. The addition of ADJ's extensive line of professional lighting and effects products is a logical extension to Australis' existing range and will allow the company to further support its customers while also increasing the profile of ADJ in the area.
Australis Music Group's CEO, Trevor Morrow commented: "We're very pleased to include ADJ in our strong portfolio of brands. The ADJ brand is a fantastic addition to our growing company and we are confident that its strong range together with our complimentary brands and our best in class service will see the brand reach its full potential in our markets for years to come."
Established in 1985, ADJ has built a solid reputation for innovation, reliability and affordability across its diverse lighting product range. With bases of operation in the United States and Europe, as well as satellite offices in other countries and a network of international distributors across the world, ADJ has grown to become a globally recognised brand. Although ADJ equipment has previously been sold in the region, the appointment of AMG will improve the availability of products and also offer first-rate support to customers in this significant market.
ADJ Group President, Toby Velazquez spoke of AMG: "With an excellent reputation and a well-established network of customers, the AMG is the ideal fit for ADJ in Australia. Over recent years we've been working very hard at ADJ to continually improve and expand our product line and also make it easily available to lighting professionals across the globe. I am confident that this exciting partnership will result in significant growth for ADJ in the region while also providing users, both new and existing, with excellent locally-delivered product support."
With immediate effect, ADJ's range of innovative, reliable and affordable professional lighting products will now be available throughout Australia, New Zealand, Fiji, and the Cooke Islands backed by first-class service from AMG.
Founded in 1973, Australis Music Group is a significant distributor of MI and professional audio equipment with a well-established customer base of music stores, pro audio resellers, integrators and installers throughout Australia, New Zealand and the Pacific Islands.