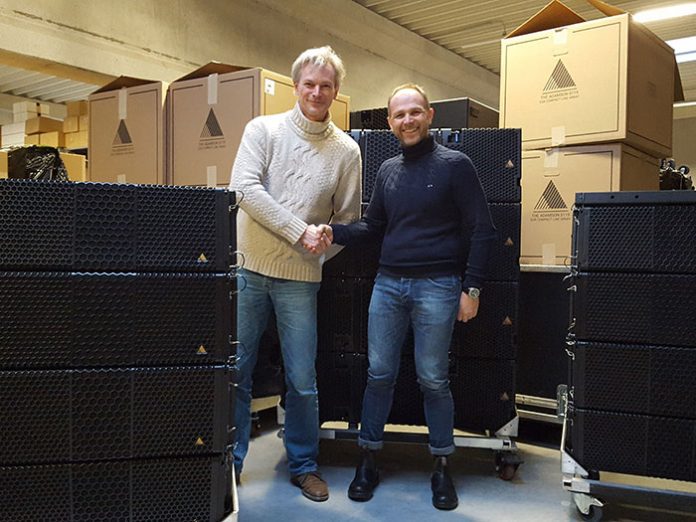 Adamson Systems Engineering has announced that Sorbolo based Audiosales has joined the Adamson network. The announcement was made by Jasper Ravesteijn, Adamson's European sales manager.
Since opening their doors in 1996, Audiosales has provided professional audio equipment to production and rental companies, performing arts centres, theatres and system integrators throughout the area. The company takes pride in doing extensive research on every brand they represent to ensure the highest performance and reliability.
"We are very excited to distribute Adamson in Italy," explained Stefano Rocchi, Audiosales owner. "Adamson has tremendous brand awareness in our country and we see an enormous opportunity with the new S-Series in our market."
Audiosales has taken delivery of a full complement of Adamson gear including S10 line arrays, S119 subwoofers, A218 subwoofers, and M15 and M12 stage monitors as well as an assortment of Point Series and Point Concentric loudspeakers.
"We are thrilled to have Audiosales join our growing European network," added Ravesteijn. "They have a fantastic reputation in the region and are consistently developing their business and inventory to meet the needs of their customers. I am confident they will do extremely well as our exclusive distribution partner in Italy."