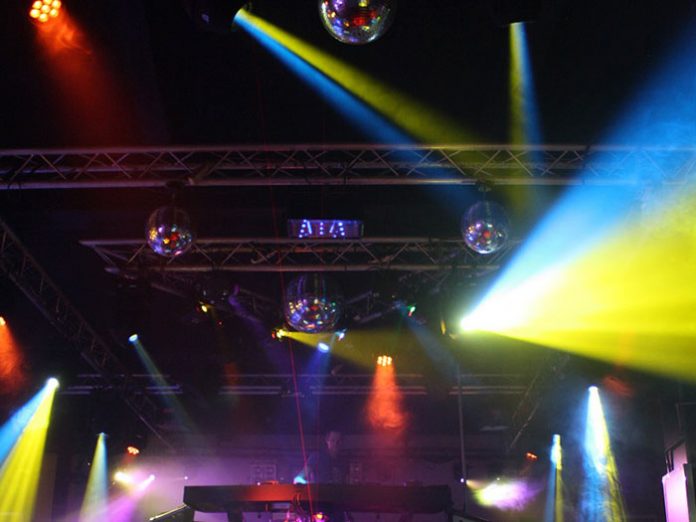 With its eclectic mix of gothic, art nouveau, cubist and communist architecture, Prague is a city full of contrast. This contrast is perhaps most evident at Prague's legendary five-story Karlovy Lázně, the largest nightclub in Central Europe. Sitting next to the 14th Century Charles Bridge, a UNESCO world heritage site, the club itself is a microcosm of Prague's contrast. Each of its five floors plays host to a different mix of music, from dubstep to golden oldies. Unifying these wildly diverse scenes is a powerful lighting rig comprised of fixtures from CHAUVET Professional and CHAUVET DJ.
Prague-based AudioMaster installed this collection of 32 Chauvet fixtures, to give the club the power to create a myriad of looks throughout its five floors.  Anchoring the rig in the bar area are eight Rogue R1 Spot moving LED fixtures.
AudioMaster opted for the Rogues because of their powerful output and versatile array of features. Jiří Malý, Sales and Project Manager at AudioMaster commented: "We chose the Rogues for the main space for their huge brightness and intense colours. We required a high output fixture which would hold its own against the extra light coming from the bar area. The Rogues succeed in keeping the intense club atmosphere alive at all times."
Versatility was also high on the list of priorities that led AudioMaster to choose the Rogues for this project. Jiří also mentioned the highlights of the system: "The Rogues have impressive gobo and aerial effects, plus the motorised iris can emulate beams. The R1s also have a great strobe feature that goes as high as 22 Hz, so we didn't need to invest in a specialised strobe fixture."
As the club is a hot spot for tourists looking to experience each of the its five floors, it was vital that the same high standards of visual atmosphere be upheld throughout the club. Due to restrictions in ceiling space throughout the remaining three floors, however, AudioMaster looked towards the compact CHAUVET DJ Intimidator series of fixtures to provide similar levels of lighting standards, installing 8 x Intimidator Spot LED 150s, 8 x Intimidator Spot LED 350s and 8 x Intimidator Wash  Zoom 350 IRCs to great effect.
Jiří continued about how he and his team selected the Intimidator series because of the impressive size to output ratio. Although ceiling height was at a minimum, the remaining floors certainly now give the impression of being in a much larger space thanks to the incredible effects of the Intimidator range. Both the Spot and Wash have incredible output, and give the customer exceptional value for money.
AudioMaster's installation of Rogue and Intimidator fixtures succeed in giving clubbers the same high quality experience on each floor. Jiří concluded by stating the contrast is quite incredible. Jiří and his team have managed to create one of the most modern lighting installations in one of Europe's largest clubs, which is located to one of the world's oldest bridges.