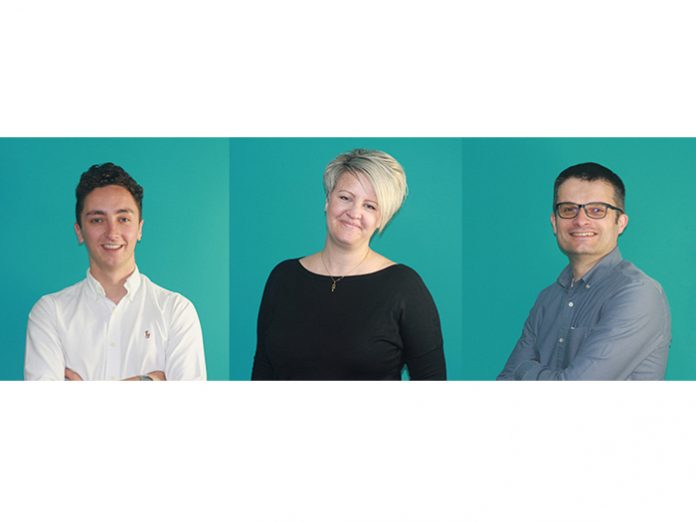 Leading provider of professional audio-visual equipment. Audiologic has announced the recruitment of new Application Support Engineer Phil Hackett, as well as the internal promotions of two key members of staff.
Phil joins Audiologic following a long and successful career at the Mechdyne Corporation. A vastly experienced technology solutions engineer, specialising in complex auiodvisual systems in the commercial and education sectors, he has worked on every conceivable kind of project and adds yet more value to Audiologic's exceptional team.
Within the Audiologic ranks, new Managing Director, Andy Lewis has wasted no time in addressing the company's internal structures and added the overall responsibility for customer services to Head of Operations and Customer Success, Anne Broadley. Anne has been an ever-present during the lifespan of Audiologic and has consistently demonstrated her worth as a highly organised professional with a detailed understanding of every facet of the business. On the technical side, Ben Spurgeon takes on the role of Senior Application Engineer. Ben joined Audiologic a little over eighteen months ago and has proved himself to be not only an excellent technology specialist but also a very articulate communicator, highly thought of by customers and colleagues alike.
Managing Director Andy Lewis said that Audiologic is entering a new phase of its development and that growing its team and deploying existing staff to assume even greater responsibility is key to supporting its ambitions:
"We're delighted to be bringing Phil on board as part of our technical support staff. His knowledge and experience of the sector is comprehensive and he has honed his skills working on some very high profile projects during an outstanding career. Audiologic is in Anne's DNA and it is the overview of our business that she's cultivated over many years, that glues each element of the company together. Ben is a rising star of the industry who matches every one of his many qualifications with an intelligent and innovative approach to helping our customers and fully deserves this recognition of his talent. As Audiologic continues to experience significant growth, leadership and responsibility remain the keys to our success. These appointments reinforce our determination to maintain our upward trajectory."