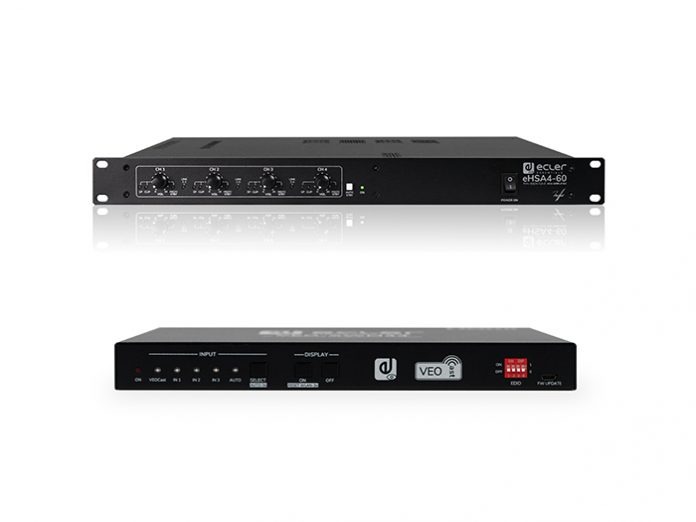 Audiologic, the award-winning provider of professional audio solutions is pleased to announce that it has signed up to a wider exclusive distribution partnership with Ecler that will now include Ireland and Northern Ireland, alongside its existing territory in the rest of the UK from 1st October 2020.
The new extension of this partnership will bring about an even closer and more dynamic relationship from two leading organisations that have worked together, sharing the same values, for more than a decade. It also closely follows the successful appointment of Andrew Matthews as Business Manager for Ireland (and Scotland) back in August. Ecler has a policy to appoint one distributor for every market, and this move is further recognition that the needs of integrators in the UK and Ireland are broadly similar in terms of dedicated pre-and post-sales support, the best possible technical experience and the local service that Audiologic delivers.
"Audiologic have proven to be a very strong industry and customer-focused partner, becoming a key ally for the successful development of Ecler in mainland UK. It has a great team of amazing people that have a highly detailed and practical understanding of our product range working with customers to offer the highest levels of support with tailored solutions. We work as one team and have ambitious plans to continue to grow by reaching out to new markets and seizing new opportunities together," commented Jan Pages, Area Manager for Ecler.
On signing the extended agreement, Dave Smith, Senior Business Manager says, "Ecler and Audiologic have a long-standing relationship which combines Ecler's product expertise with Audiologic's unique knowledge of the UK AV market to offer our customers the best possible option. We are thrilled with the expansion of this strategic partnership into the Irish markets, this will significantly strengthen our position in these territories."
Following its innovative spirit, exciting developments in the Ecler portfolio have seen several new launches already this year. Two of the latest are the eHSA4-60, which is a multichannel amplifier capable of working at both high and low impedance, and the VEO-SWM44 which is a video presentation switcher featuring VEOCast wireless input. Back in June, Ecler launched the HUB series which consists of two digital audio zoners (16×16 and 14×8) with high-level features such as mobile app control approached in a simple but smart way. A landmark unveiling of the first wireless reliable pro audio solution in the market came earlier this year, known as WiSpeak. Unique to Ecler, this new technology is groundbreaking, seamlessly linking together wireless, pro audio and reliability capability.