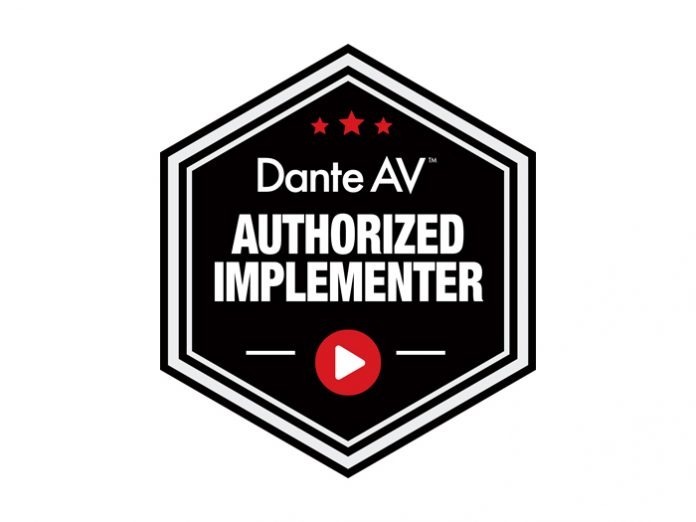 Audinate has announced a new 'Authorised Implementer Program' for manufacturers seeking to fast-track the development of new Dante AV products.
The Authorized Implementer Program is ideal for manufacturers seeking to quickly add Dante AV-based products in the shortest possible time. The program gives manufacturers access to turnkey ODM products such as full-featured PTZ cameras and receive/transmit AV-over-IP video endpoints that can be "white-labelled" with the manufacturer's brand.
They also get immediate expertise in developing new video products, such as hardware design, software development, supply chain management and regulatory compliance. Working with a Dante AV Authorized Implementer, manufacturers get a head start towards getting a product to market using a base design which can be customized to suit their unique requirements.
For ODMs, the Authorised Implementer Program provides access to the resources of the Dante AV Product Design Suite, enabling them to build products on behalf of OEMs. Audinate is announcing Patton Electronics and Bolin Technology as the first two authorized implementers for manufacturers looking to make AV-over-IP products utilizing Dante AV.
Dante AV delivers high-quality, interoperable, and reliable AV-over-IP connectivity over standard 1 Gbps networks with extremely low latency. In addition to transmitting or receiving video up to 4K60, Dante AV supports 8 channels of Dante audio. Dante AV brings Dante's legendary ease-of-use to video control and management, fully synchronised with audio to eliminate timing issues around lip sync.
Be sure to visit Audinate's virtual booth at InfoComm Connected to see all of Audinate's new product announcements, product demonstrations, new Dante-enabled products from our OEM partners, and enter a contest to win Dante AVIO adapters.