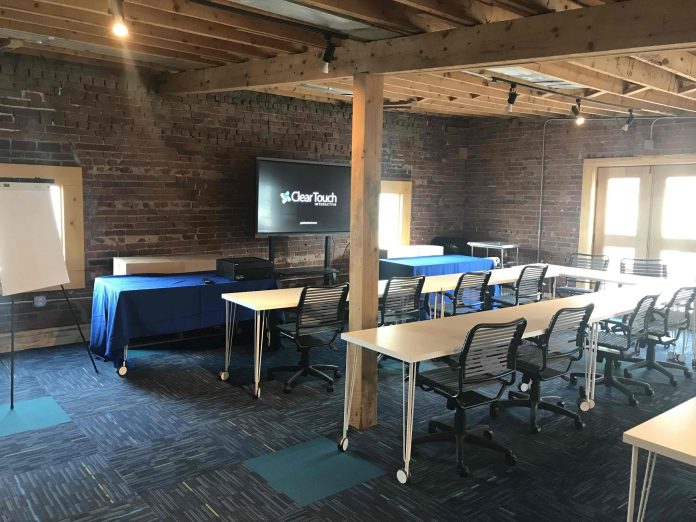 Atlona continues to fortify its global distribution network in alignment with commercial AV business growth, naming Denver-based Momentum Group as its manufacturer's representative for much of the western US. Momentum Group will represent Atlona north to south through Utah, Wyoming, Colorado, New Mexico and western Texas, working closely with Bruce Moses, Atlona's National Sales Manager, Western Region.
Momentum Group differentiates itself from its competitors by providing services beyond general equipment sales, including in-person product trainings, web-based education initiatives, and an in-house engineering department offering technical support from its 6,000-square foot facility in Denver. Momentum Group also offers a large showroom at its headquarters to show and demonstrate functional, integrated AV systems to its customers.
The addition of Atlona to its portfolio will strengthen Momentum Group's ability to provide complete solutions in support of today's most important commercial AV trends, including AV over IP, networked control and 4K/UHD.
"We play very strongly in the corporate AV vertical, and Atlona's traditional range of switchers and extenders are among the most versatile and visible options on the market today to serve the needs of board rooms, huddle rooms and other meeting spaces," said Dan Keller, director of commercial sales, Momentum Group. "What excites us more is Atlona's aggressive move into AV over IP, which is quickly becoming an important need across all commercial AV verticals we serve including corporate, education and government. The OmniStream range is made for these installations, and we think that Velocity will be a game-changer in networked AV control."
Griffin Faust, marketing director at Momentum Group, adds that Atlona's strength in 4K and UHD will allow the company to better develop customized solutions in support of higher content resolutions across commercial projects.
"Atlona will allow us to more effectively accommodate higher bandwidth needs for 4K and UHD video signals in a fully integrated system with other leading vendors in our portfolio," said Faust. "Atlona also does a great job in slimming down the infrastructure by offering compact hardware solutions with limited cabling requirements. Scaling down the equipment rack is a common desire today we hear from virtually all of our customers, especially those working in environments like huddle rooms where space is very much at a premium."