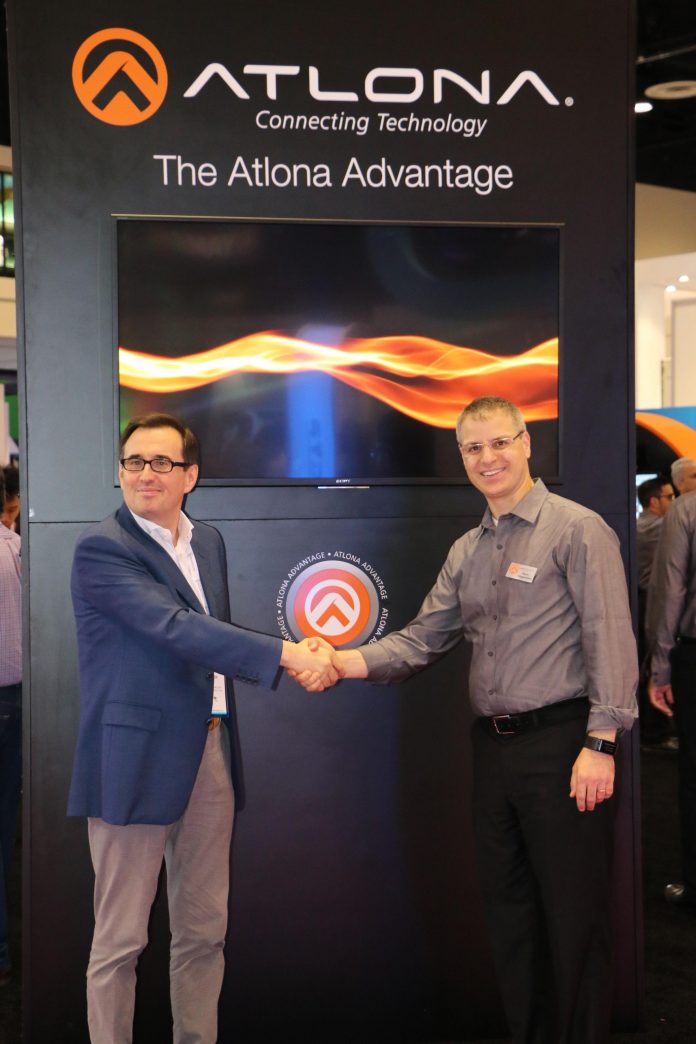 AV collaboration and control leader Atlona has again strengthened its global partner network, appointing Prase Media Technologies as its new distributor in Italy, effective immediately. Headquartered just outside Venice, Prase will leverage more than 20 years of proven experience in Italy's AV market to bolster Atlona's presence throughout the country.
Prase was formed in 1993 by Alberto and Ennio Prase as distributors of professional audio equipment for the Italian market. Expanding its offerings and expertise every year, Prase's name has become synonymous with reliability and proficiency in offering comprehensive, customized audio and video solutions. The company's commitment to its clients, partners and projects was honored in 2013 with the prestigious InAVation 'Distributor of the Year' award.
Looking to expand its offerings with reliable solutions that enable synergies between AV technologies and IP-based networks, Prase found Atlona to be an ideal partner for addressing this accelerating trend.
"We are witnessing the progressive and unstoppable convergence of AV technologies with the IT industry which is creating new business opportunities for those AV systems integrators who invest in new IT skills and solutions," said Ennio Prase, CEO, Prase Media Technologies. "Atlona is at the forefront of this evolution with innovations such as the OmniStream AV over IP platform delivering a complete range of features that the market will soon consider essential. Atlona expertly combines these AV capabilities with the requirements of the IT sector ensuring secure AV communications, enabling remote monitoring of entire systems and offering redundancy to prevent network failures."
Prase sees considerable value in Atlona products' ability to efficiently transport video, audio and control signals through a single category cable with a minimum amount of equipment. Atlona's new Velocity cloud-based control system and Atlona Management System (AMS) network software platform were also particularly attractive to the distributor, enabling Prase to offer its customers for the first time an agile, centralised resource to easily manage all controllable AV devices in their installations.
"We are proud to begin representing Atlona in the Italian market and to offer to our customers and partners a range of products that mirror the same high-quality standards as our company," said Ennio. "Atlona fits perfectly in our portfolio, complementing our most-appreciated product lines."
"Prase's rich experience, high service standards, technical expertise and ability to anticipate the needs of their market sectors have earned them tremendous respect from their partners and customers," said Ronni Guggenheim, Atlona's general manager. "These attributes will be invaluable in bringing the benefits of Atlona innovations to their clients and we look forward to working with Prase to expand our presence and awareness across Italy."