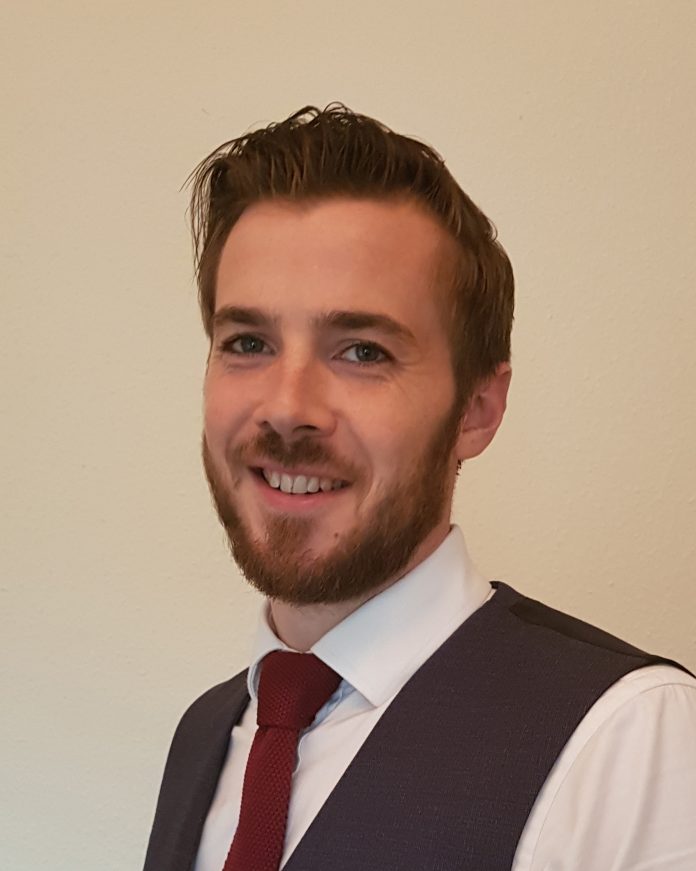 AV collaboration and control leader Atlona has strengthened its UK and Ireland sales team with the appointment of industry veteran Alex Moss as Senior Sales Manager. Reporting to Atlona General Manager Ronni Guggenheim, Alex will leverage his broad industry expertise to support sales initiatives across end users, partners and systems integrators as he works to expand the company's regional presence.
Alex's trajectory has followed parallel sales and technology paths through much of his nearly 10 years in commercial AV industry. Since late 2013 until joining Atlona on October 1, Alex held Technical Sales Consultant and Sales Manager positions at various times with Cabletime, a leading manufacturer of IPTV, digital signage and media distribution products. In the latter position, he nurtured business development and direct customer relationships with the company's entire UK/Ireland end user base, working to consolidate projects through the company's distribution channels – a key focus of Alex's new Atlona role.
Prior to his four years at Cabletime, Alex worked across several sales and technology specialist roles at True Colours Distribution Ltd., which serves the technical AV solutions division of Midwich, a UK-based distributor and Atlona partner.Collectively, his wealth of technical experience provides Atlona with an invaluable resource that has a strong awareness of how industry trends align with customer needs.
"With the addition of AVoIP, control and wireless collaboration, Atlona's product offering has evolved toward a full solutions-oriented approach," said Guggenheim. "The sales process has therefore grown more demanding as we cover a broader scope in commercial AV installations. Alex brings the relevant background and experience of complex systems sales, and working with end users and systems integrator – both qualities that Atlona needs to continue its growth momentum throughout the UK and Ireland. His arrival also underlines our commitment to the channel and support of systems integrators in the successful implementation of Atlona solutions, and expansion of Atlona's market presence."
Alex notes that his experience across all AV verticals, including corporate, education, government and stadia, gives him a natural understanding of where and how Atlona's growing portfolio of solutions ideally fit each unique project.
"With the OmniStream AV over IP family and the Velocity networked control platform coming to market, Atlona continues to move into emerging business areas with innovations that the commercial industry craves, but for which customers have had limited choices of partners who offer a whole solution," said Moss. "As Atlona provides healthy disruption to the norm and keeps the market competitive, there is an enormous potential to change mindsets and develop new business opportunities across the always rapidly changing AV industry."