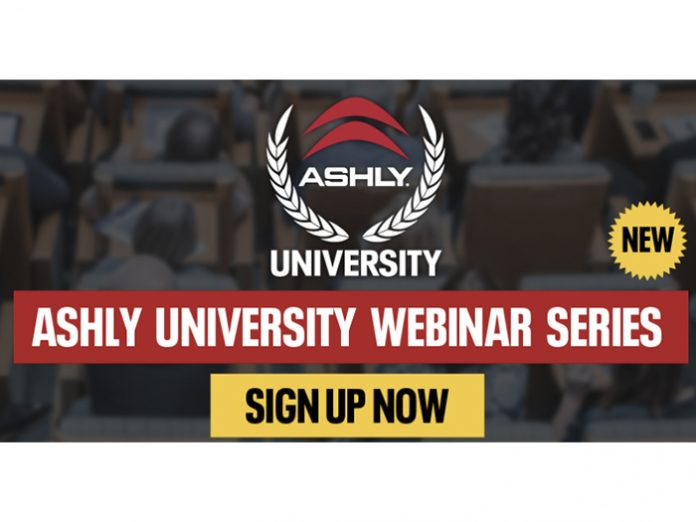 Ashly Audio is adding new coursework to its Ashly University offerings to meet the expectation that 2021 will see a substantial uptick in pro AV integrations.
Ashly believes key verticals are poised for success as vaccine rollout continues across the globe. Schools, offices, and worship spaces will be seeking new ways of using AV for a long-term blend of in-person and remote offerings. Further, people who have been social distancing over the past year will likely soon be interested in returning to restaurants, live events, and sports – in a modified and safe manner – this summer.
"While there is no doubt that 2020 was a challenging year, we believe now is the time to look ahead and plan for a fantastic year," said Noel Larson, EVP Sales and Marketing at Ashly Audio. "We have been working diligently to develop support options that will help our dealers, integrators, consultants, and other partners grow their business during the coming months as we look to an industry in recovery."
When quarantine restrictions began to take effect in 2020, Ashly introduced Ashly University coursework to ensure partners remained up to date on new products and new solutions taking shape in real-world installations. The training also offered private curricula for teams seeking answers on topics both broad and specific.
A refresh of the coursework will focus on opportunities emerging across all verticals in 2021.
"We will help our partners forecast, outline, and design for the expectations of end-users across many different markets going into 2021," Noel said. "We are seeing first-hand how pro audio workflows are being reimagined to support near-term and long-term uses. We believe pro audio has an exciting role to play in our collective return to the world we left in early 2020, and we're very lucky to be in a position to share that with everyone who is interested."
Information on upcoming coursework, and on booking private courses, is available here.
2021 Opportunities
Ashly will be outlining specific coursework on the website. Market trends likely to be discussed are:
• A resurgence of restaurants: looking at new, unique, and appropriate audio solutions that enable indoor and outdoor dining spaces to reopen and stay open.
• Evolving needs of educators: reimagining AV systems to support in-person and remote education long-term.
• Hybrid worship environments: What must audio system designers consider with both in-person and remote viewing being the new normal?
• Redefining corporate audio needs: in a world where work-from-home has proven its viability and value, and huddle rooms are the new norm, what new AV workflows are most effective in the office?
"In addition to training, we will be reaching out to our partners individually to share these new ideas and workflows," Noel said. "We want to make sure everyone has access to our market research, as that is the quickest path to reinvigorating the industry."