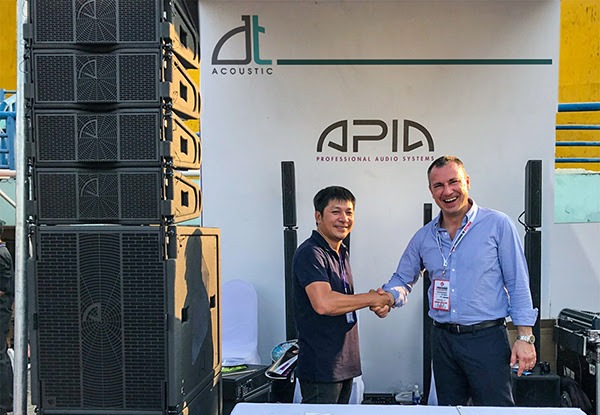 Apia have announced that DUC TU ACOUSTIC are their new distributor in Vietnam. DUC TU ACOUSTIC work in many different areas,  but always with a special focus on products for reach the better final result.
Specialising in import and distribution of professional audio equipments, DUC TU ACOUSTIC provide turn-key solutions for schools, theatres, churches, conference rooms and live music events.
"Our strength is to think ahead. We know very well our professional audio market and the APIA's products are perfect for our projects." said the DUC TU ACOUSTIC team.
"APIA's products have convinced us immediately. Very high quality construction,  extensive speakers solutions and a really amazing sound."
Apia and DUC TU ACOUSTIC have already started the cooperation, with more news coming soon.