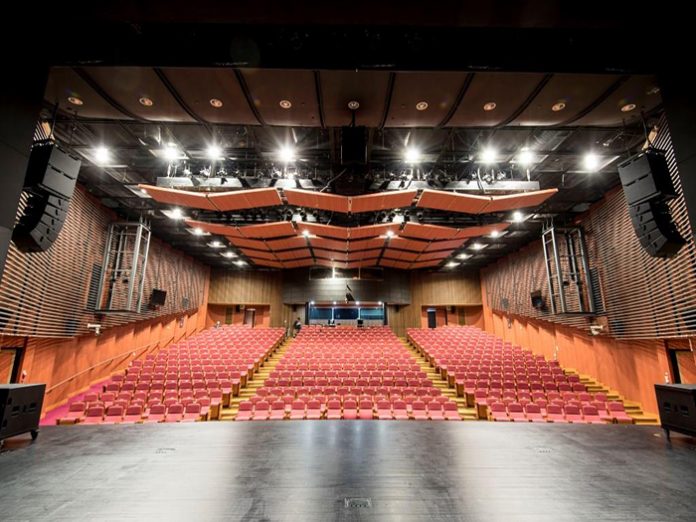 Sound Place, a South Korean distributor of pro-audio solutions, has recently completed a new theatre project with the help of APG loudspeakers.
Situated in the heart of Seoul, the Yeongdeungpo Art Hall now features pristine audio performance courtesy of the APG Uniline Compact.
For this installation, Sound Place specified only 10 UC206N (Narrow) and four UC206W (Wide) loudspeakers, coupled with four UC115B dedicated bass systems from the Uniline Compact System. The layout is completed with two APG TB218S subwoofers to maximise acoustic performance in the venue.
After conducting an AB testing involving several international brand solutions, the Yeongdeungpo Art Hall sound director was convinced by the audio performance delivered by APG's Uniline Compact. He noted in particular that despite their small size. The Uniline Compact delivered powerful sound reproduction. He was equally impressed by the high level of flexibility of the system in delivering high precision for every kind of performance.
A few months after revamping the Nanta theatre, Sound Place completes another high profile theatre installation with the Yeongdeungpo Art Hall. The performance and growing popularity of the Uniline Compact line array is such that it has inspired Sound Place for yet another project which is due to be completed this month.