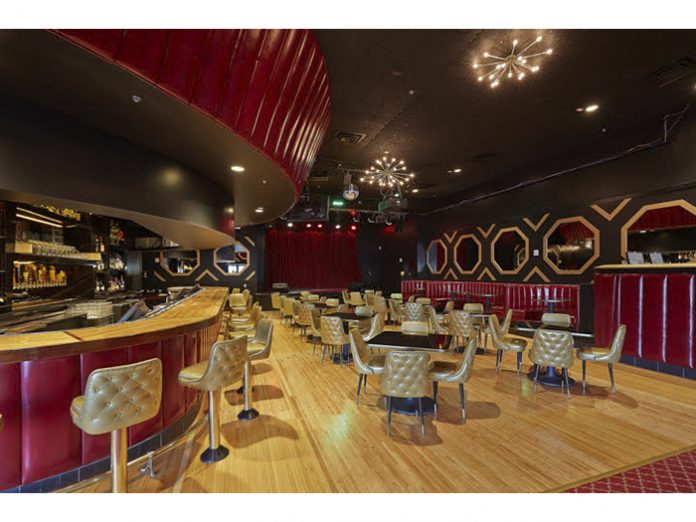 Known for "dinner, drinks, movies and events, all under one roof," Austin, Texas based Alamo Drafthouse recently upgraded its Highball location with an Allen & Heath Qu-24 digital mixer and its Barrel O' Fun location with a Qu-24 mixer and an AR-2412 AudioRack.
A/V Manager Steve Sanders said, "The Highball was using an older mixer in their remodelled space. So, I did a lot of research. The reviews said that the Allen & Heath Qu Series is the easiest digital board to use, especially if you're coming from an analogue background. So, I rented one from Rock n Roll Rentals and took it home for a few days.  With the Allen & Heath videos, it was easy to understand and, as I got to know the mixer, I really liked it. So, we bought one for the Highball and another for the Barrel O' Fun."
Steve saves a Qu-24 scene for bands who play at the Highball regularly. "When they come in, I just recall their scene," he said. "That's especially helpful on monitors where everyone wants a different mix. And, I can't always have a professional FOH person on every event," he added. "So, if I have a manager or a projectionist working a simple show, I can set them up with a scene. Then, they can just focus on a few faders."
"I love the Qu-24 effects," Steve continued. "I use compression and gates on the input channels and delays for special effects. It's great to have those built in to the board." He uses Qu-24 SoftKeys for quick changes. "SoftKey 1 is my effects mute and SoftKey 6 is a tap tempo for delay. SoftKey 2 mutes my monitor mixes and SoftKey 4 mutes all of my input channels. That way, when the band takes a break, I can just hit one key," he said.
Steve sets up the "Qu-Pad" iPad app for FOH engineers who are unfamiliar with the room and want to walk around. And, the Qu-24's "Qu-Drive" feature allows recording via USB. "So, if anyone wants to record their set," he said, "I just tell them to give me a hard drive or a thumb drive."
Steve commented, "The reason I dug the Allen & Heath board is because it just made sense to me and everything flows nicely. The EQs are nice and warm, it sounds great and we can mix monitors from FOH. I've worked on other digital boards since we got the Qu-24 but I still swear by it for what we're doing."
Established for over 45 years, Allen & Heath designs and manufactures professional audio mixing consoles for an international clientele in the live sound, installed systems and nightclub markets.
For more information visit: allen-heath.com