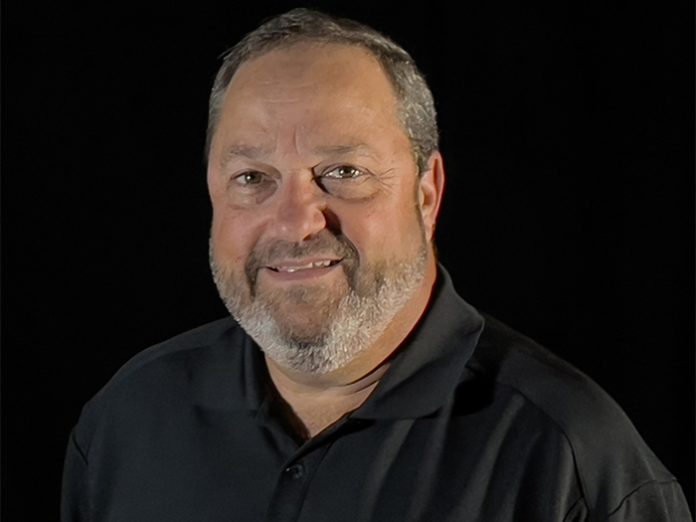 Bringing a wealth of technical AVL knowledge as well as decades of industry sales experience, Rich Anders has joined the ADJ US Sales Team as a Regional Sales Manager. Based out of Katy, Texas, Anders will drive forward sales of ADJ's constantly expanding and evolving catalogue of professional lighting, LED video and atmospheric effects products, with a particular focus on integration and project work.
Having started out in the industry as a performer, Anders is an accomplished musician and songwriter who has played in many different bands over the years. His sales career began working for manufacturer's representatives, during which time Anders sold a wide variety of audio, video, lighting, and musical instrument brands. This included a stint working for the company that represented ADJ in Texas at the time, which means his new appointment represents something of a homecoming for Anders. Following his time working as a manufacturer's rep, Rich transitioned into direct sales and has gained extensive experience working directly for manufacturers in a variety of sales roles. Most recently he spent over seven years with Blizzard Lighting as a Territory Sales Manager, Product Manager and Video Sales and Support specialist and before that spent six years with MEGA Systems.
"It is a real blessing to see my career come full circle as I join the team at ADJ," commented Anders. "I have fond memories of my time representing ADJ and, even though it was so long ago, many of the people who I knew from that time are still at the company. Alfred [Gonzales, ADJ's Director of Sales] was the Sales Manager back when I was a rep and many other key individuals are still at the company – people just don't leave ADJ, which is testament to the company's culture. I've also worked with Mike [Turner, ADJ's existing Regional Sales Manager based in Texas] before, so it feels like we are getting the band back together! However, what I am particularly excited about is the range of products that ADJ has to offer. It really is quite the palette, which is something I haven't had access to at other companies. I'm really looking forward to introducing the range to both new and existing contacts and helping customers design the right systems to meet their needs using ADJ's extensive range of reliable, well-designed, and cost-effective products."
Alongside his sales experience, Anders is an accomplished lighting designer who specializes in designing church lighting systems. He also holds certification in LED video wall technology, including NovaStar processors, and has extensive experience in providing technical sales support to systems designers and integrators working on a wide variety of projects from cruise ships to theme parks.
"We are all very pleased to be welcoming Anders home to ADJ," enthused Gonzales. "Despite our growth, the ADJ team retains a family feel and Rich is already a part of our extended family. I have known him for decades and am confident that he is ideally placed to help us drive the continued growth of the ADJ brand. For this new appointment, we were looking for someone with technical knowledge, hands-on industry experience, sales skills with a focus on integration project work, and industry contacts. It was quite a tall order, but Rich puts a resounding tick in each of these boxes and is the perfect new addition to our winning team."