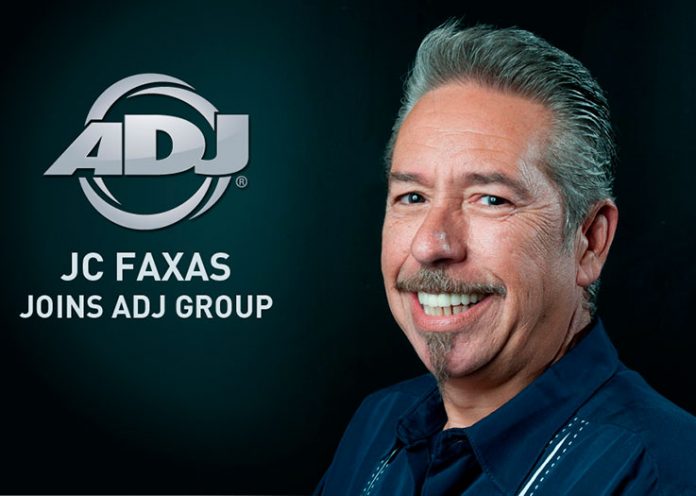 ADJ Group has announced that Juan 'JC' Faxas has joined the company as Audio Product Director. His role will include developing and expanding ADJ's audio product lines to meet the needs of the company's growing consumer base.
"Since the company's beginning, ADJ Group has been a leader in developing and providing the highest quality of products for the DJ market," said Toby Velazquez, President of ADJ Group of Companies. "With the addition of JC to our team, we will continue well into the future with the development of products that our customers are looking for by listening and responding to their needs. JC is a natural fit for ADJ as he has extensive knowledge not just with our products but the market and end-users as well."
JC has an extensive background in the DJ market. In 1977, he started his own mobile DJ business performing at weddings and parties in the Los Angeles and Hollywood area. He quickly expanded his business to larger clubs through the late 80s, and continued to create music and produced his own dance records whilst opening for some of the top dance acts of the day. In 1992, JC started at the Covina Guitar Center store working his way to department manager. In 2007, he was promoted to assistant buyer at Guitar Center's corporate headquarters collaborating with manufacturers on product ideas that turned into some of the industry's top selling products.
JC said: "I have known and used ADJ products for most of my career. I am delighted to be working with one of the leading companies in the business. DJs across the country and around the world have come to know ADJ as a company that is innovative, forward-thinking, and puts the needs of DJs first. I look forward to continuing the company's commitment to providing first class service, support, and product development."