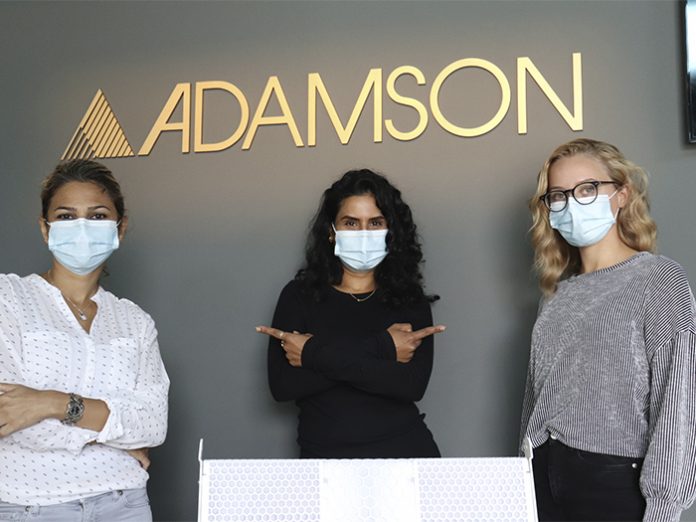 Adamson Systems Engineering has announced multiple new hires within its marketing department, as the company expands its infrastructure on multiple fronts in anticipation of a busy 2022 season, and the impeding return of live events.
Under the leadership of Adamson CEO Marc Bertrand, Nadia Adam will be heading the department as marketing manager. Having worked for over eight years as the executive director of the International Music Software Trade Association (IMSTA), Nadia brings brand management strategies, extensive global trade show experience, and project management skills to her new position.
Aria Poynter will join the team in the position of content strategist. A graduate of Durham College's Music Business Management program, Aria previously worked on the marketing teams at Subculture Music & Media and Coalition Music, with acts like Our Lady Peace and USS (Ubiquitous Synergy Seeker).
Shabnam Farasat has been hired on as the department's graphic designer. Shabnam holds a Master of Arts in Graphic Design from Soore University in Iran, as well as a Diploma in Interactive Media Design from Seneca College. She has over 10 years of experience working with a variety of clients on branding and advertising projects.
Adamson develops and manufactures a complete line of superior, advanced technology loudspeaker products and software for the touring and installation market.