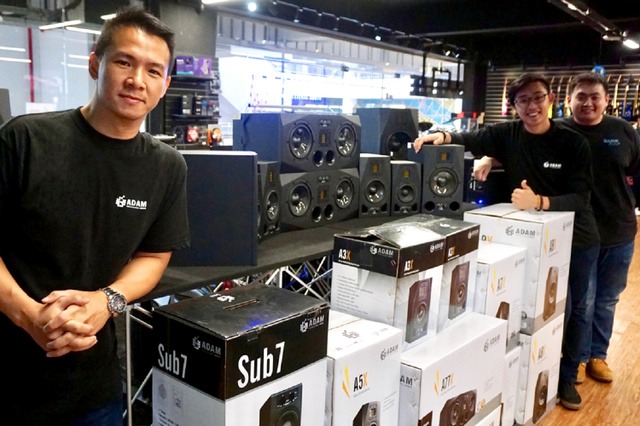 DAM Audio is pleased to announce their new partnership with Swee Lee Holdings Pte Ltd, who are now the exclusive distributor for ADAM Audio's Pro Audio range in Singapore.
Swee Lee was established in 1946 and has grown from a local retailer to a regional leader, providing everything from musical instruments to pro-audio equipment, as well as customised audio and video solutions to customers in Asia. Over the years, one thing has remained the same, Swee Lee's dedication to deepening people's interest in music. They continue to bring the music industry's most established brands to the region and share these brands' rich heritage with music enthusiasts, inspiring them to take their passion to the next level.
"There truly is a global recognition for the world-class quality of ADAM Audio's products, so in line with Swee Lee's commitment to continuously bringing the best products to our customer base, whether it is our dealers or consumers directly we are delighted to be welcoming ADAM Audio's Pro Audio Range to our line-up of exclusively distributed products in Singapore," says Meng Ru Kuok, Managing Director of Swee Lee. Both ADAM Audio and Swee Lee look forward to a fruitful and long-lasting cooperation.
"We are extremely pleased to have Swee Lee represent us as our distributor in Singapore for ADAM Audio's range of products," says Melanie Becker, International Sales Manager at ADAM Audio. "Swee Lee is all you look for in a distribution partner as they are dedicated to their brands, have superb technical knowledge and service attitude with their approach to both the marketing and the modern omni-channel environment is clearly outstanding, as expressed in their 70 years of experience in this field."