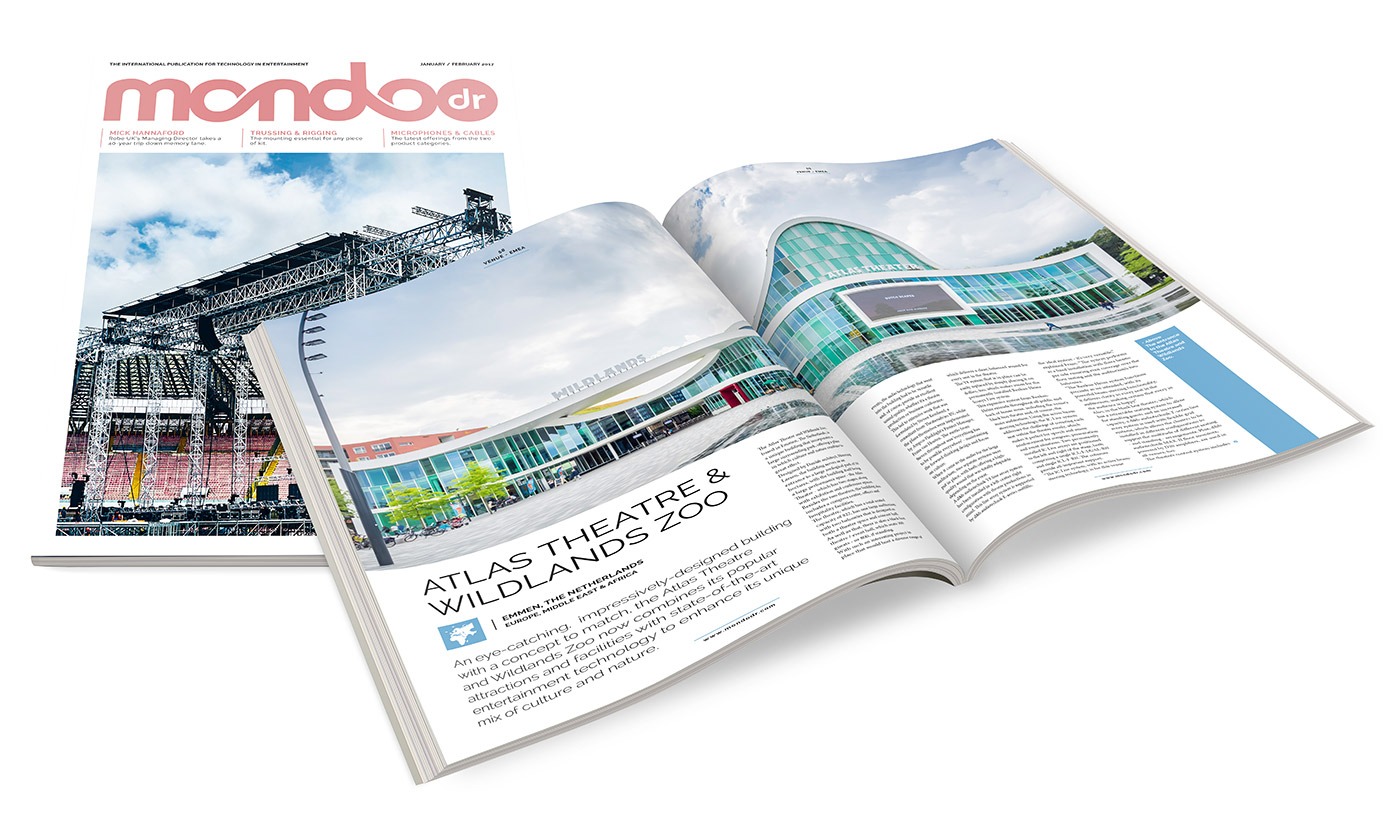 mondo*dr is the leading international title focussed on technology in entertainment. Established in 1990, the magazine has held a presence in the international marketplace for more than 26 years and covers some of the most impressive installations around the world, from theatres, live music venues and clubs to stadia, museums and cruise ships.
Published in English, mondo*dr is targeted at distributors, dealers, installers and system integrators and provides unrivalled, in-depth editorial, read by the major decision-makers and buyers worldwide.
With a print circulation of over 15,000 addresses in over 120 countries and a digital reach in excess of 18,000, the magazine constantly works to build on its distribution through a commitment of exhibiting at most international tradeshows and visiting emerging markets.