Sennheiser electronic & Co. have announced the retirement of Paul Whiting, President of Strategic Collaborations. A much higher profile in the professional audio, consumer...
QSC, LLC have announced the promotion of Mark Mayfield to Director, Global Cinema Marketing. Mark Mayfield joined QSC Cinema in 2013 as Cinema Marketing Manager,...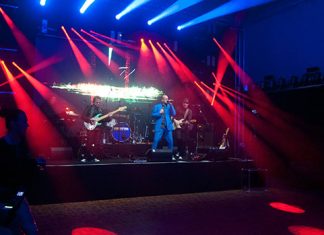 Managing Directors of SGM Deutschland, Michael Herweg and Thorsten Sattler, invited customers, suppliers, neighbors, friends and the press to officially open new office premises...
High End Systems and LightParts have announced an updated agreement between the companies for service and repair of High End's Legacy Products. Since their...
VUE Audiotechnik have announced the expansion of avon lydinstallasjon to exclusive distributor for the Nordic countries for all VUE Audiotechnik product lines. Having established and...
To continue its dedication to support the lighting and stage technology markets, in the Middle East, ETC has introduced Darren Beckley, as its new...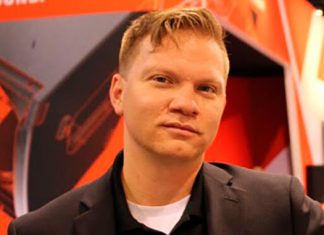 American Music & Sound have announced the appointment of James Duvall, as Commercial Solutions Specialist. In his new position, James will assist consultants and...
Pascal is marking its tenth anniversary, having formed on 1 February 2006 February. It has been 10 years in which the company has achieved...
Leading UK theatre Lighting Designer, Johanna Town, made the most of Robe's new DL4S Profile fixture when lighting 'Pine' at the Hampstead Theatre, in...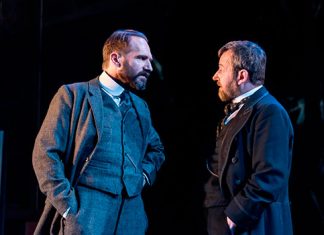 A searing exploration of power, control, death and life, The Master Builder opens at The Old Vic theatre this evening. In this lively new...